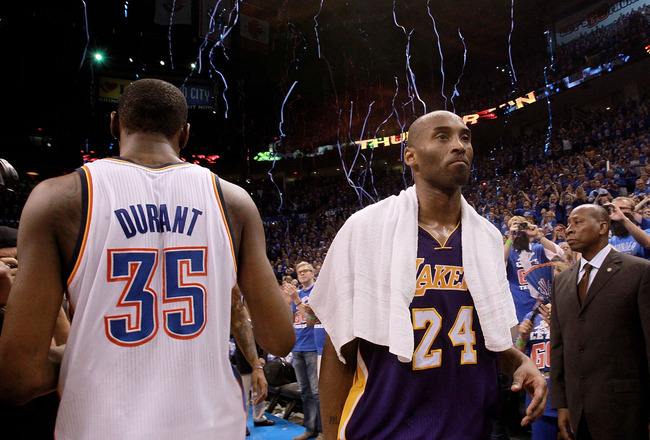 "Why do I have to have teammates!?!?"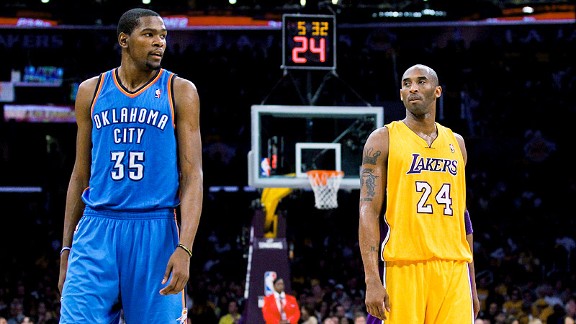 Aloofness doesn't make one more clutch? Who knew.
Steve Blake, seen here getting T'd up for excessive sadness.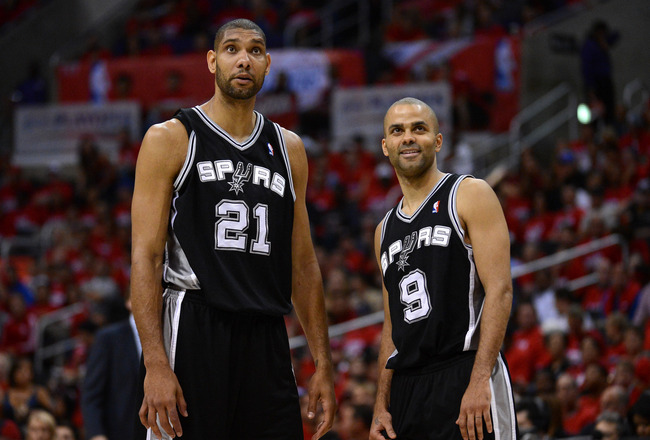 Can the Duncan Face last four straight rounds!?
The look Chris Paul has upon realizing, yes, his team owner is the one and only Donald Sterling.
So yeah, the Clippers AND Lakers are finished, with only one 2nd round game win (from the Lakeshow) between the two squads. Who knew coming into this spring that...the ONLY sport being played past mid-May in downtown Los Angeles would be...
Los Angeles Kings ice hockey
?!
To quote Bawful himself from a text message at 11:41 PM in his time zone: "Bye, Kobe."
The speculation over Pau Gasol's future - hey, wasn't that a linchpin of the initial CP3 trade talks - begins anew. The final day of Laker basketball in Year One of the Mike Brown Era involved the newly christened "Indiana Ron" encountering the
Temple of the Reputation Call
, one even getting Mamba T'd up...and one Russell Westbrook fluke that will be remembered by Zombie Sonics fans for decades to come.
The Clippers? After
blowing a 24-point lead in Game 3
, they got edged out (again at home) in the series-closer...so, with the
recently pinkslipped Stan Van Gundy
available, who knows how long the Notorious VDN will be cruising down the hallways of Staples Center.
DISHONORABLE MENTION:
Face, meet palm.
Sure, turnovers being handed out by Philly faster than a Pepperidge Farm outlet, that was the big story of Boston's comeback...that and the surprising emergence of
Brandon Bass
, what with
27 points
to lead the C's to the series lead.
But the Sixers still had the scoreboard advantage, 57-53, midway through the 3rd. That's when The Truth laid out a clear path armbar foul on a breaking Andre Iguodala.
Two freebies at the charity stripe, right?
Wrong.
Two bricks later, the momentum turned in favor of the Celtics for good. Was that really the pivotal moment in Game 5?
Why don't we
ask
Iguodala himself, after his eight point, 3-of-10 from the floor performance -
"It seemed to be the turning point for us," Iguodala said of missing the two clear-path foul shots. "That's the way the game goes sometimes. "

Woops.

LACKTION REPORT
Lakers-Thunder: Josh McRoberts jacked up a final brick this season in 98 seconds for a +1, while Andrew Goudelock, Darius Morris (despite an assist) and Troy Murphy had 58 seconds of Smash Brothers action as MARIO TRIPLETS!

For Oklahoma City, Daequan Cook heated up one piece of nougat-covered masonry in 315 seconds for a celebratory +1, while Lazar Hayward went all in against Jerry Buss with pocket aces and came away 1.6 trilion (97 seconds) richer.
Labels: Andre Iguodala, Boston Celtics, oh those poor Clippers, Philadelphia 76ers, Ron Artest, Sad Mamba, the Lakers are DONE